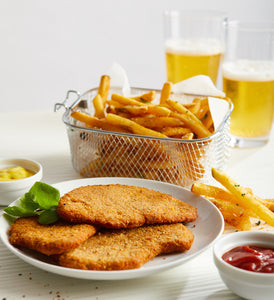 INTRODUCING: THE BEEF MILANESE
Baked or fried. Plain or au gratin. Lunch or dinner. Our Beef Milanese can be prepared and enjoyed in multiple ways, any time of the day.
SHOP NOW
MEET OUR GOURMET EMPANADAS
Enjoy any of our signature flavors of this homemade style empanadas. A convenient way of bringing delicious ingredients to your table.
SHOP NOW